We have several pair of prescription glasses on the office. If these belong to your child, you can pick them up in the main office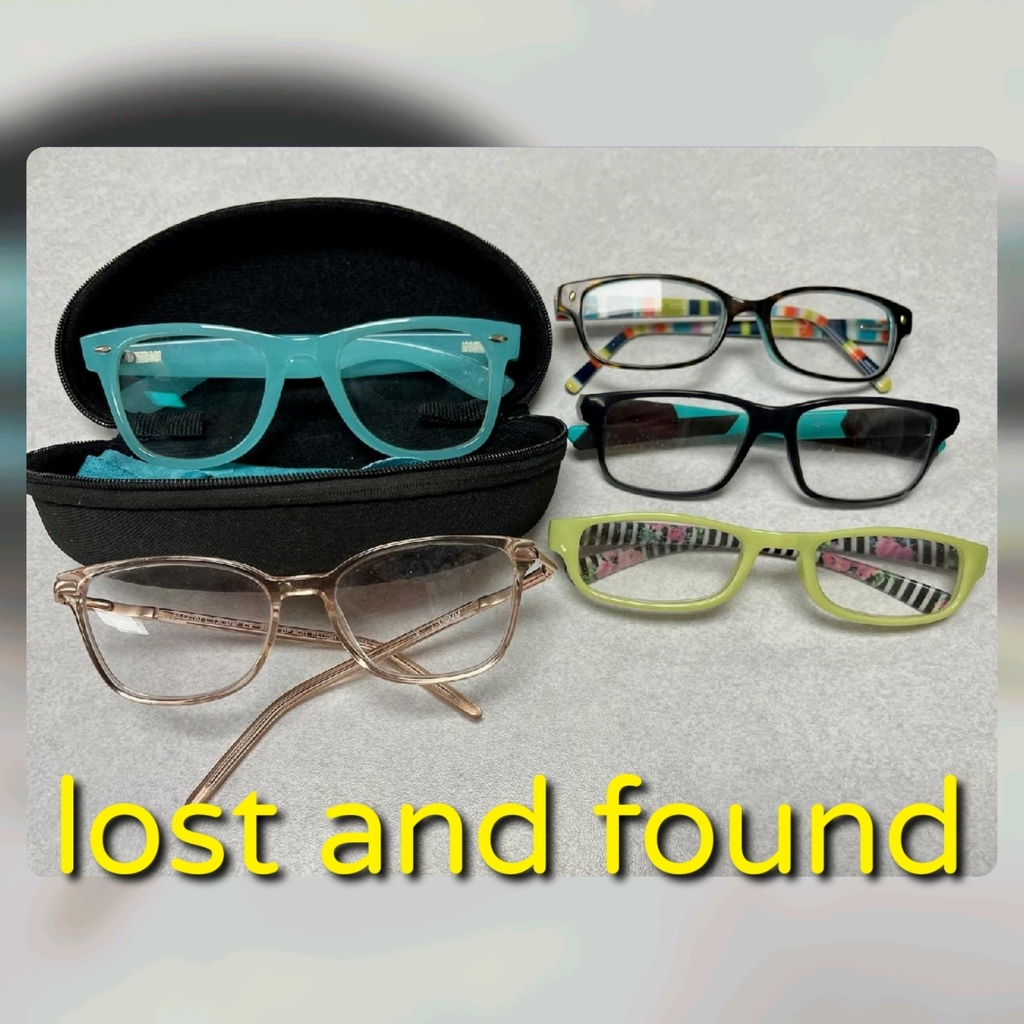 BEHS Golf!!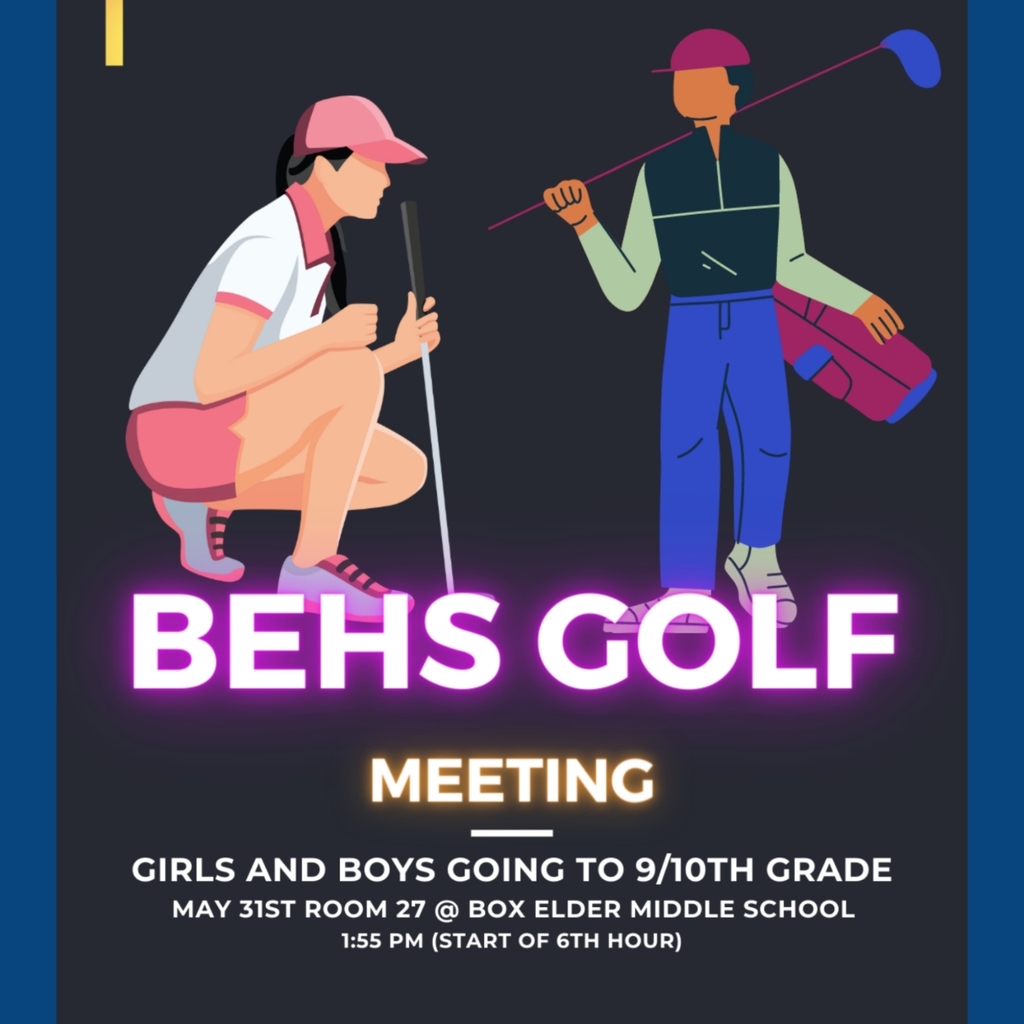 This information is about the free summer lunch program. School lunch prices for NEXT school year also included.

Summer School sign ups are now open!  Please fill out the form to request the courses that you wish to complete during June and July.  This is helpful for credit recovery and credit acceleration.  Contact your student's counselor with questions.  Form:  
https://forms.gle/dJ6ykuHFLASsqDj78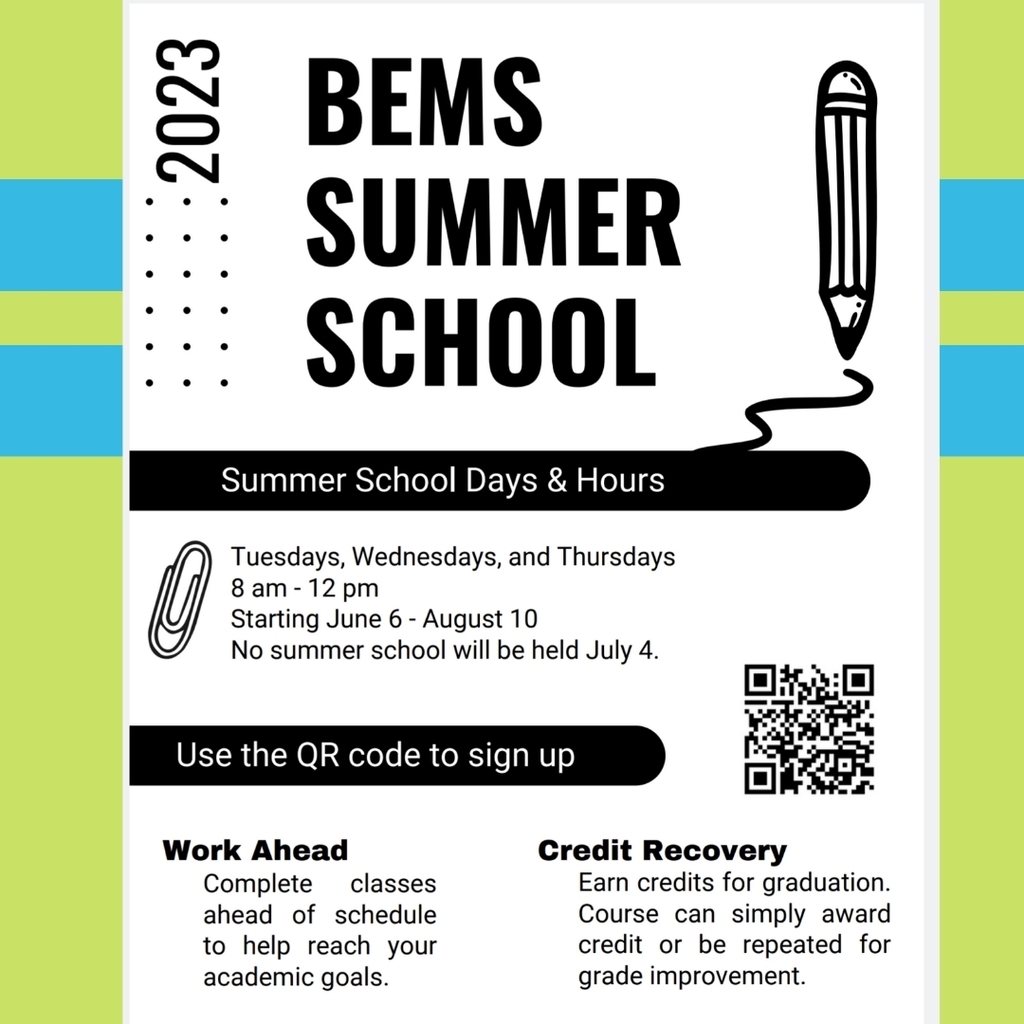 Donations accepted May 22-July 30.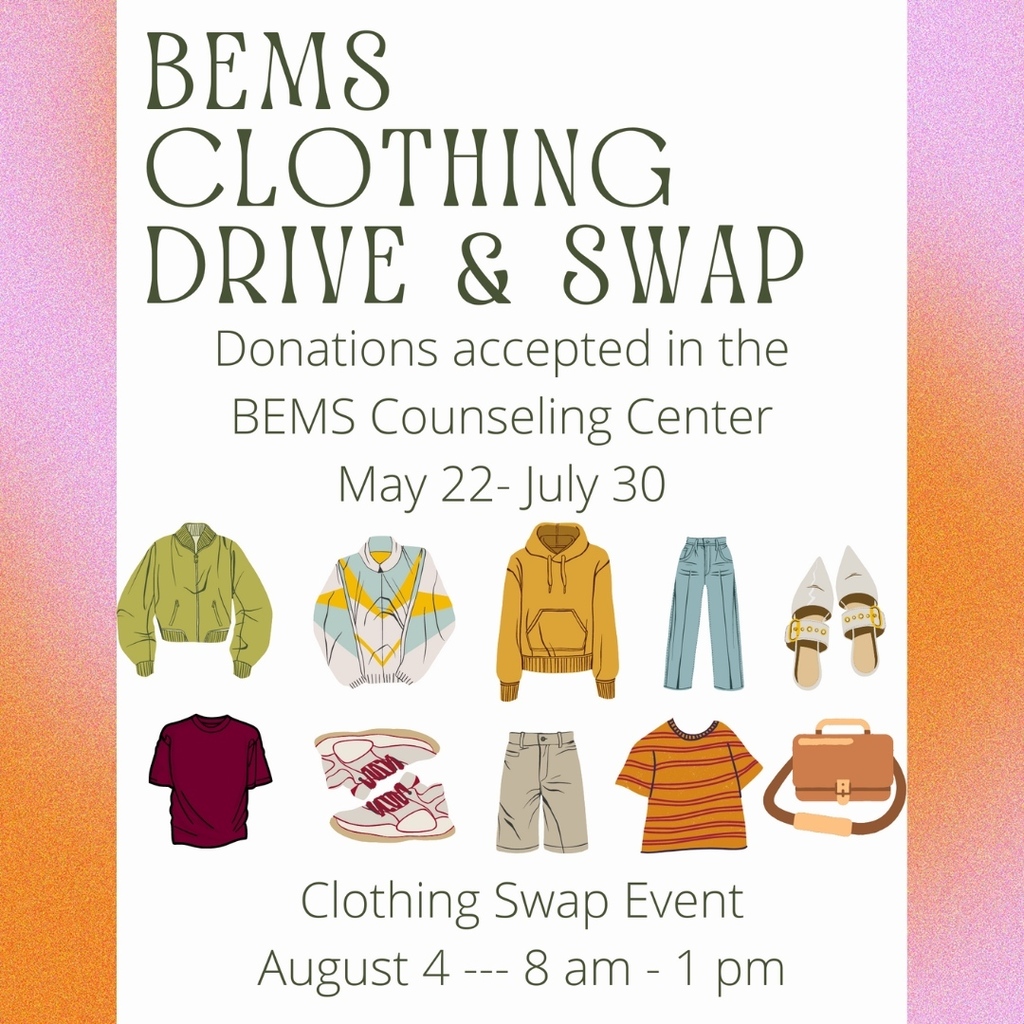 Congratulations to Logan Cefal and Olivia Saunders! They have been awarded the NJHS Outstanding Achievement Award. This award comes with national recognition and a $500 Scholarship through the college savings plan. Logan is pictured with his parents, Trevor and Angie Cefalo. Olivia is pictured with her parents Alan and Cindy Saunders.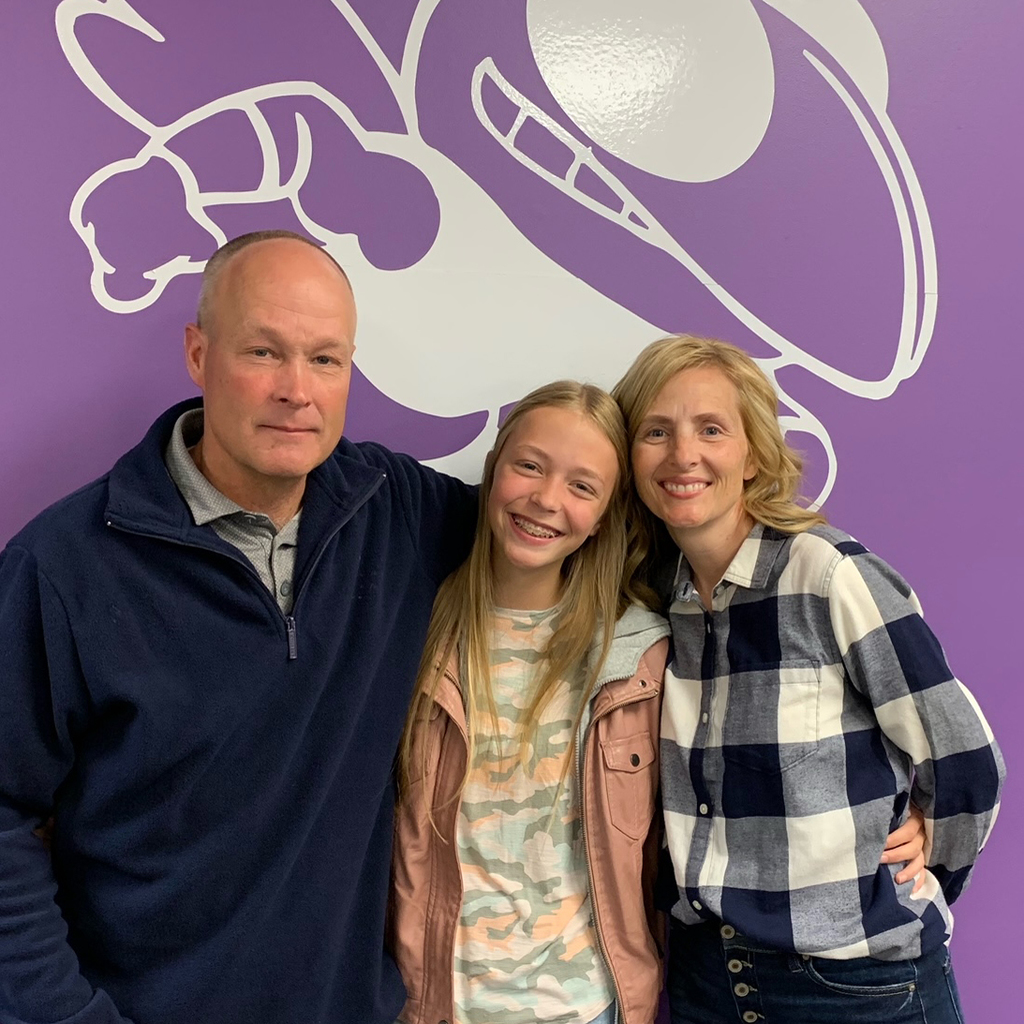 Scholarship Opportunities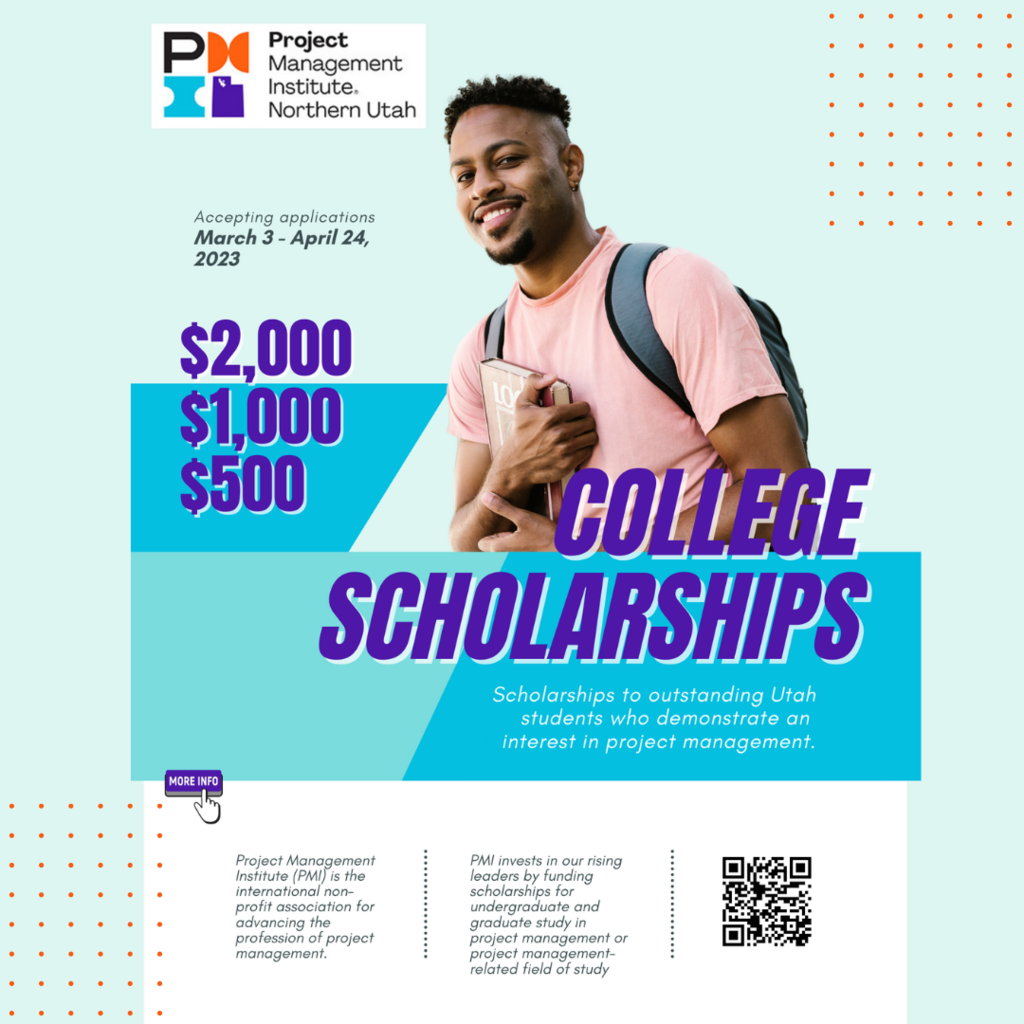 This is an PARENT ONLY event held TONIGHT at Box Elder High School.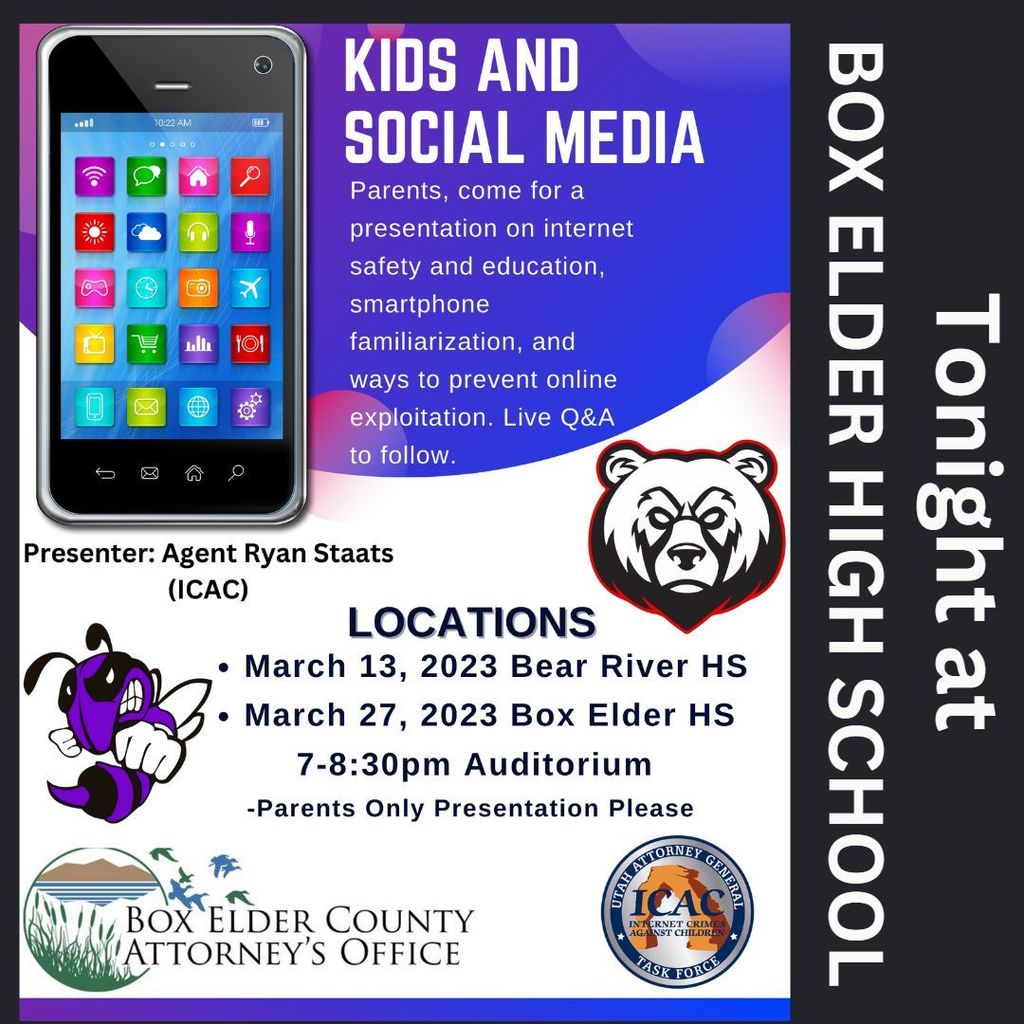 Friday, March 24 is a Teacher Professional Learning Day. No classed will be held for students. Enjoy your 3 day weekend!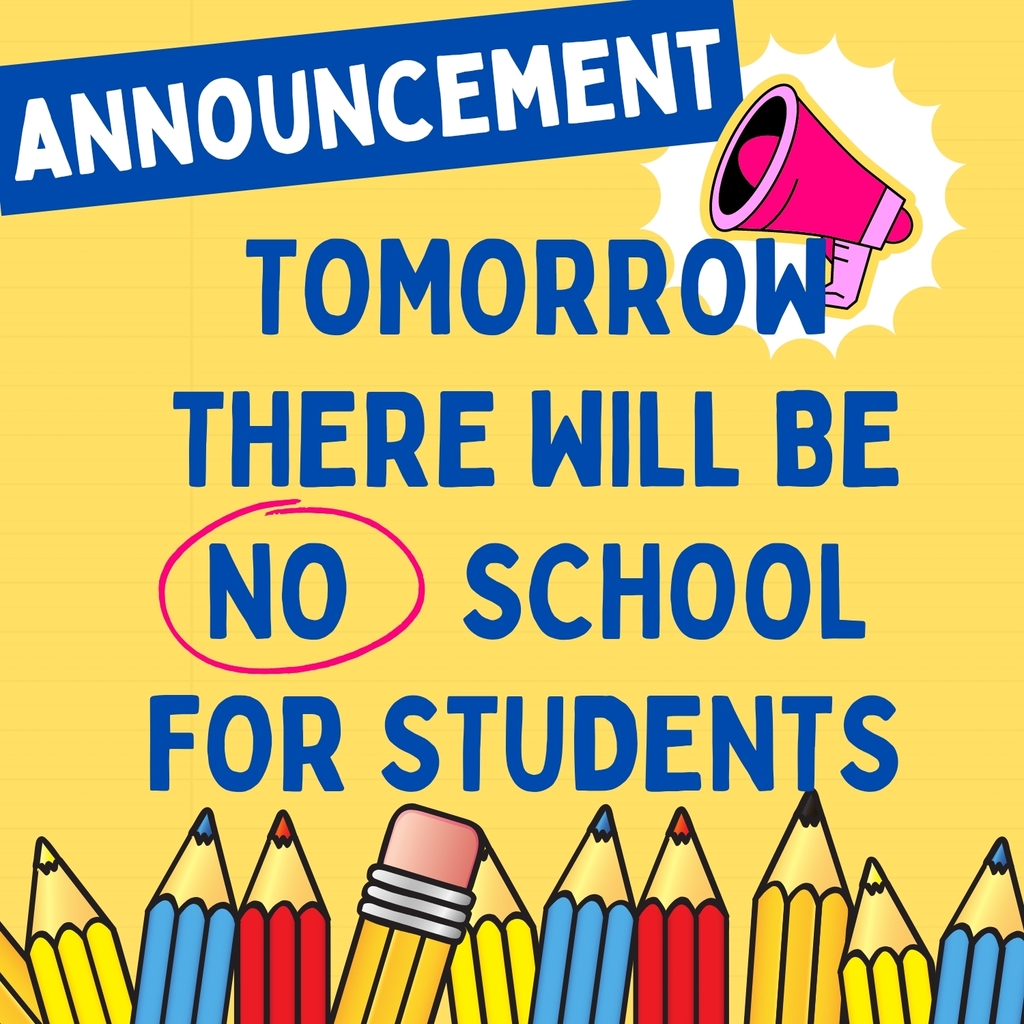 Sign up to audition.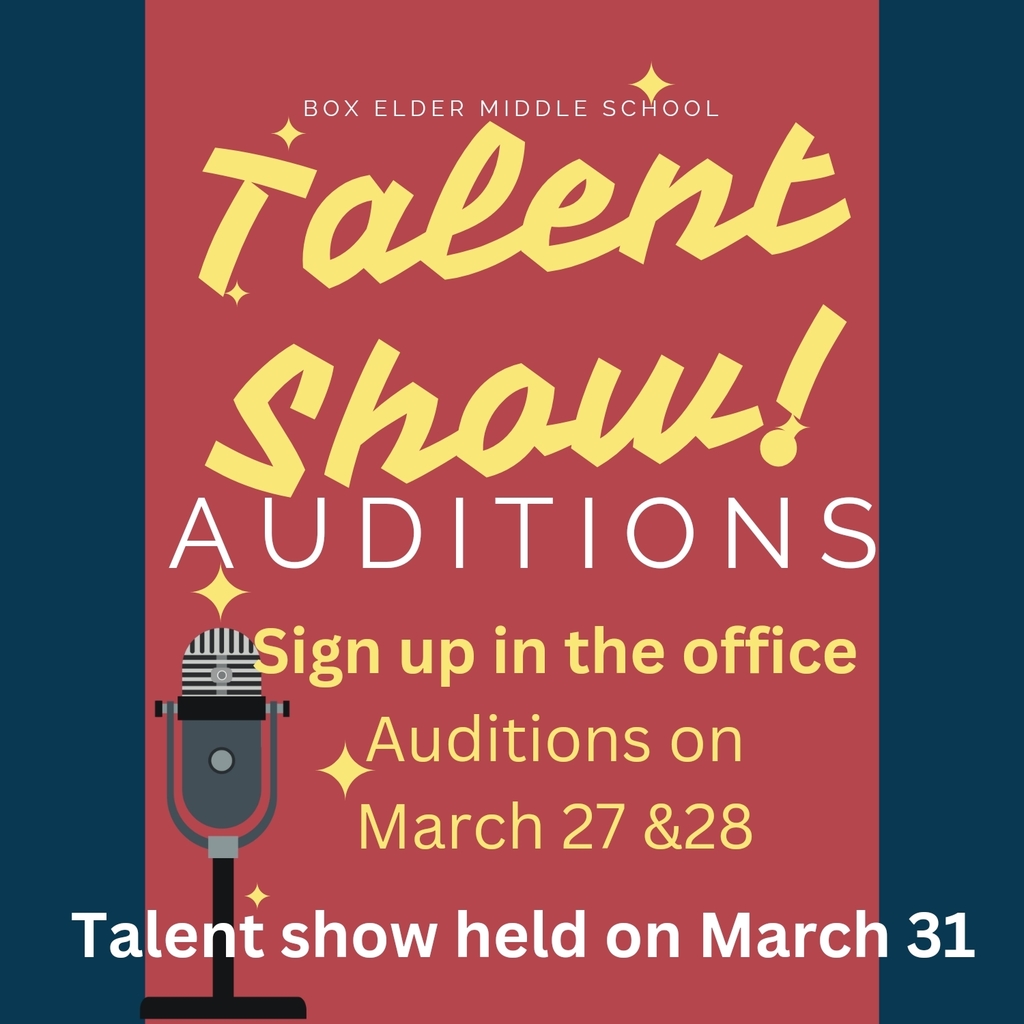 This is a parent only meeting. Tonight's session is at Bear River High School. Another session is scheduled at Box Elder on March 27.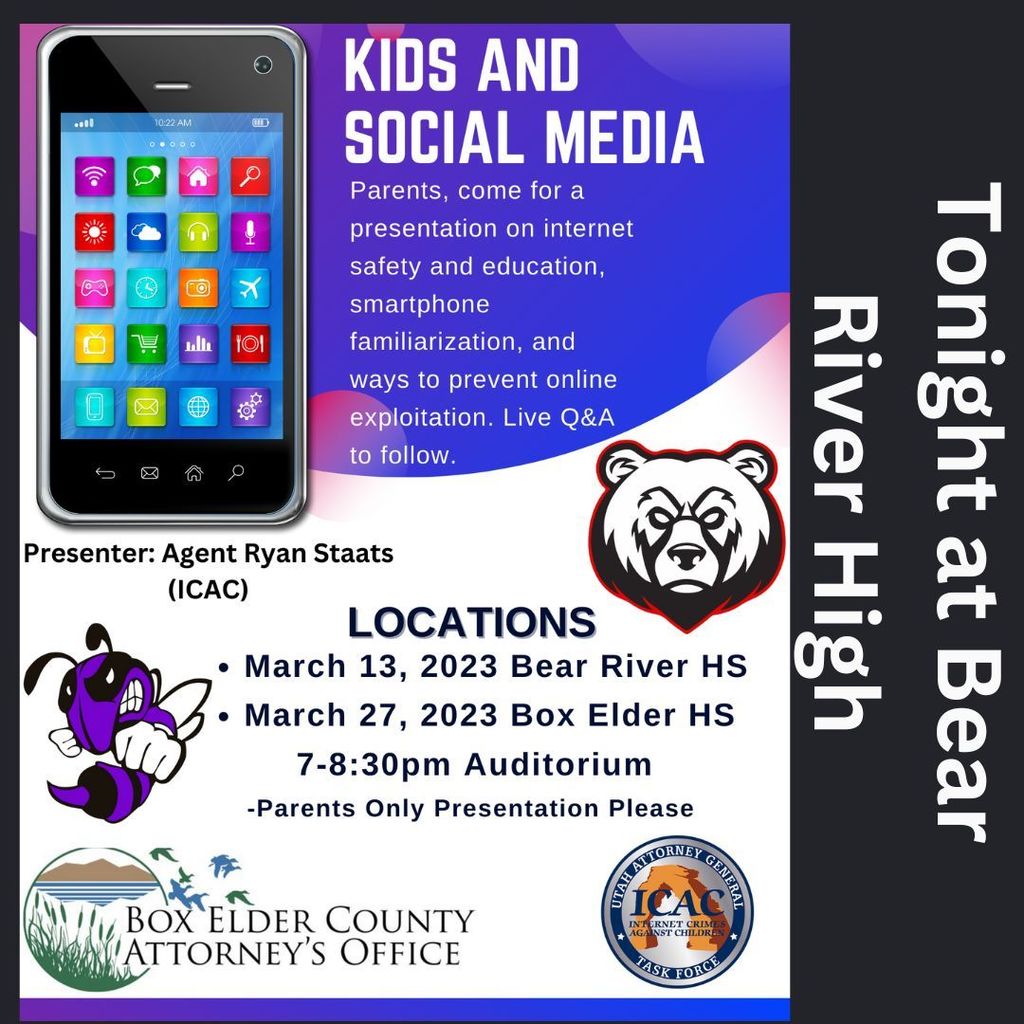 BEMS Band Concert. Tuesday, February 28 @ 7p.m, BEMS auditorium.

Check Canvas and your emails for information on today's work.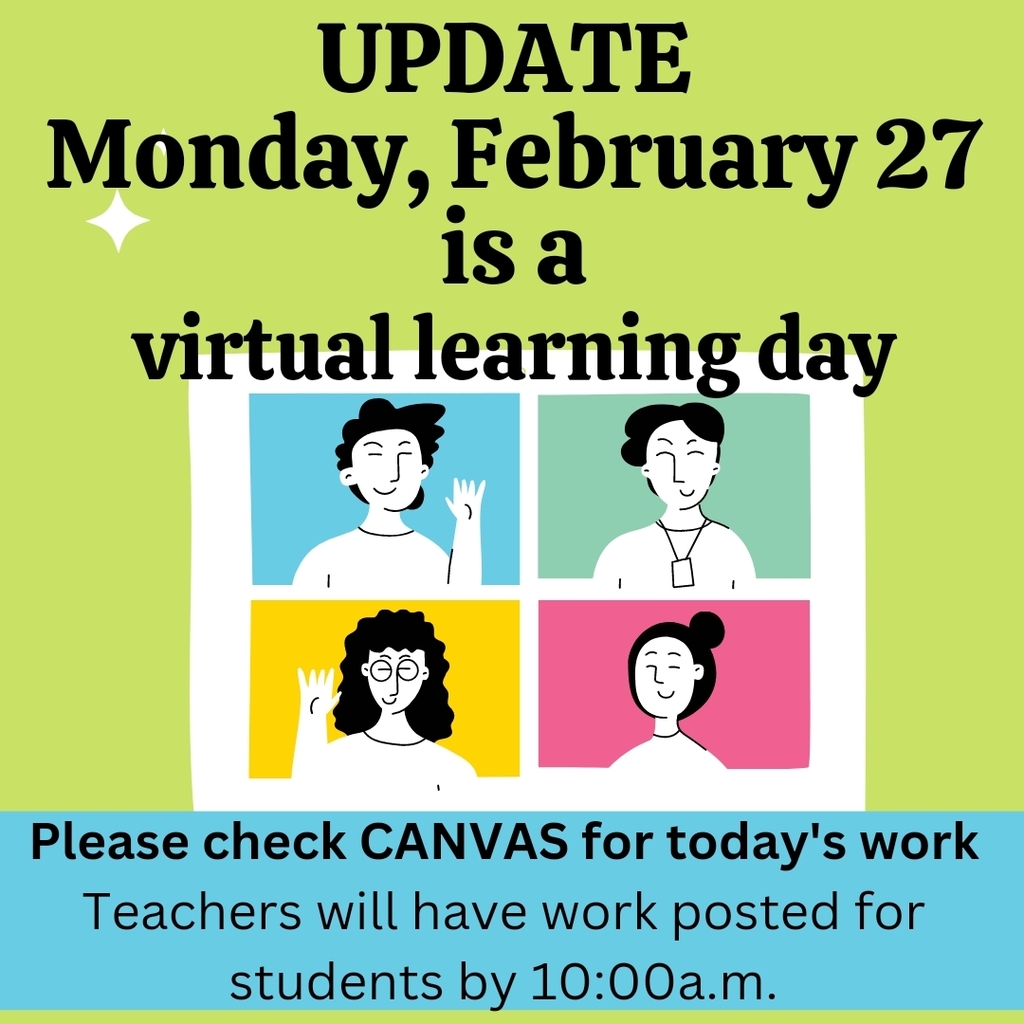 2 Hour Delay Start Time TODAY!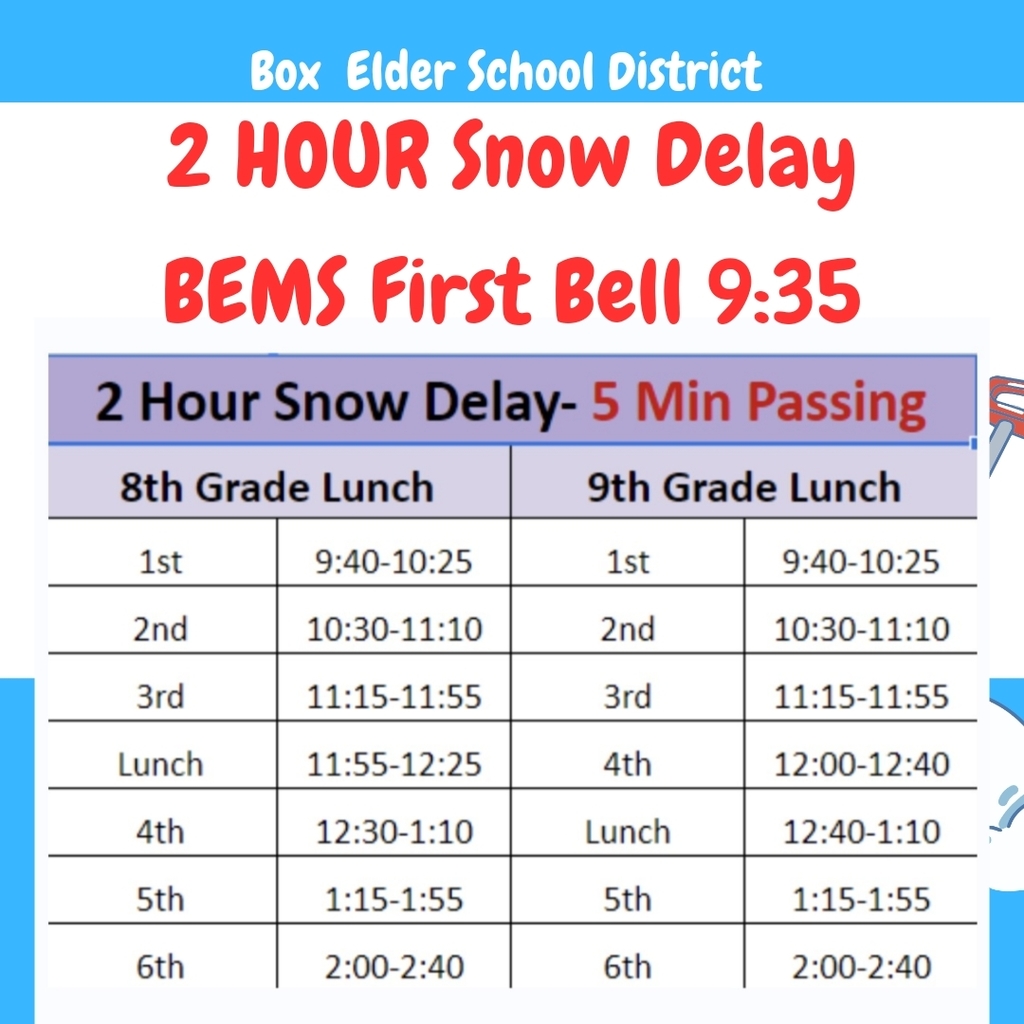 This will be a great resource and information for parents.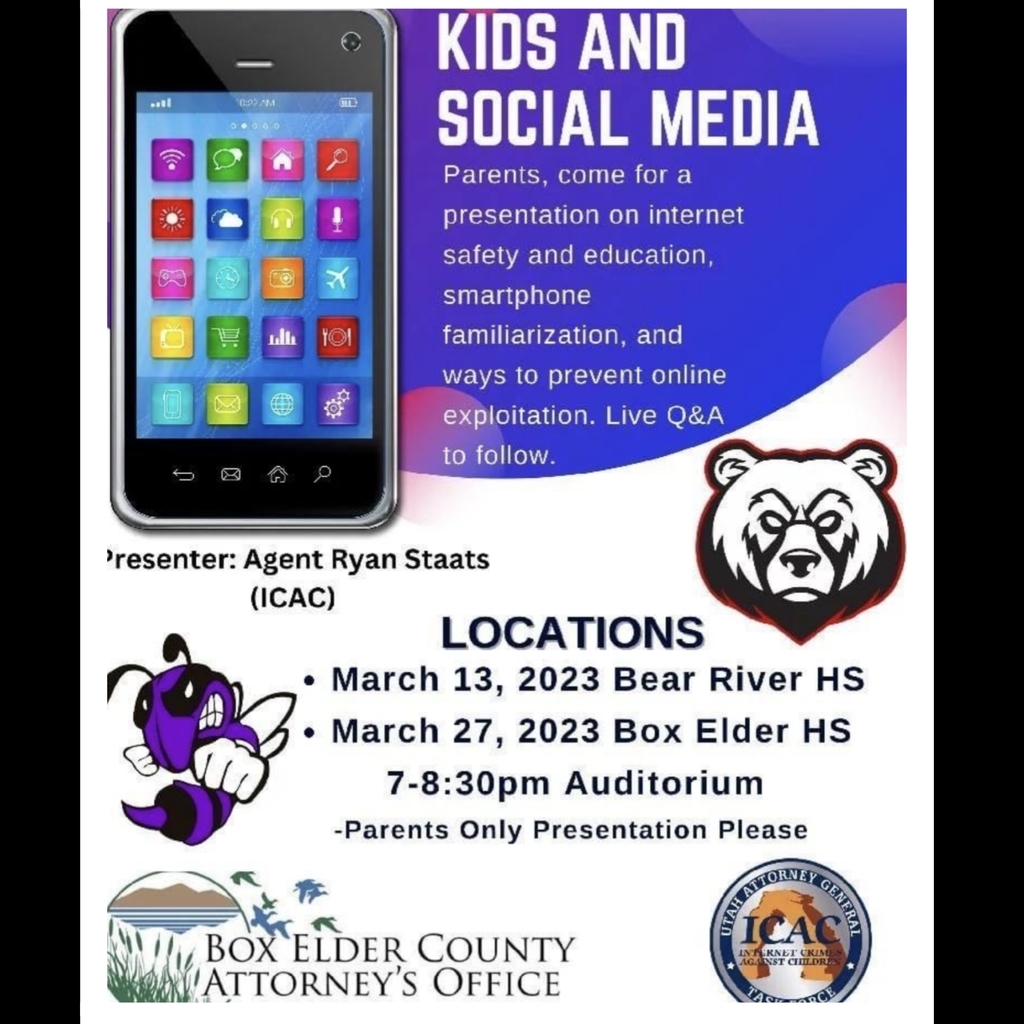 BEMS will start at 9:40 a.m. on Wednesday, February 22!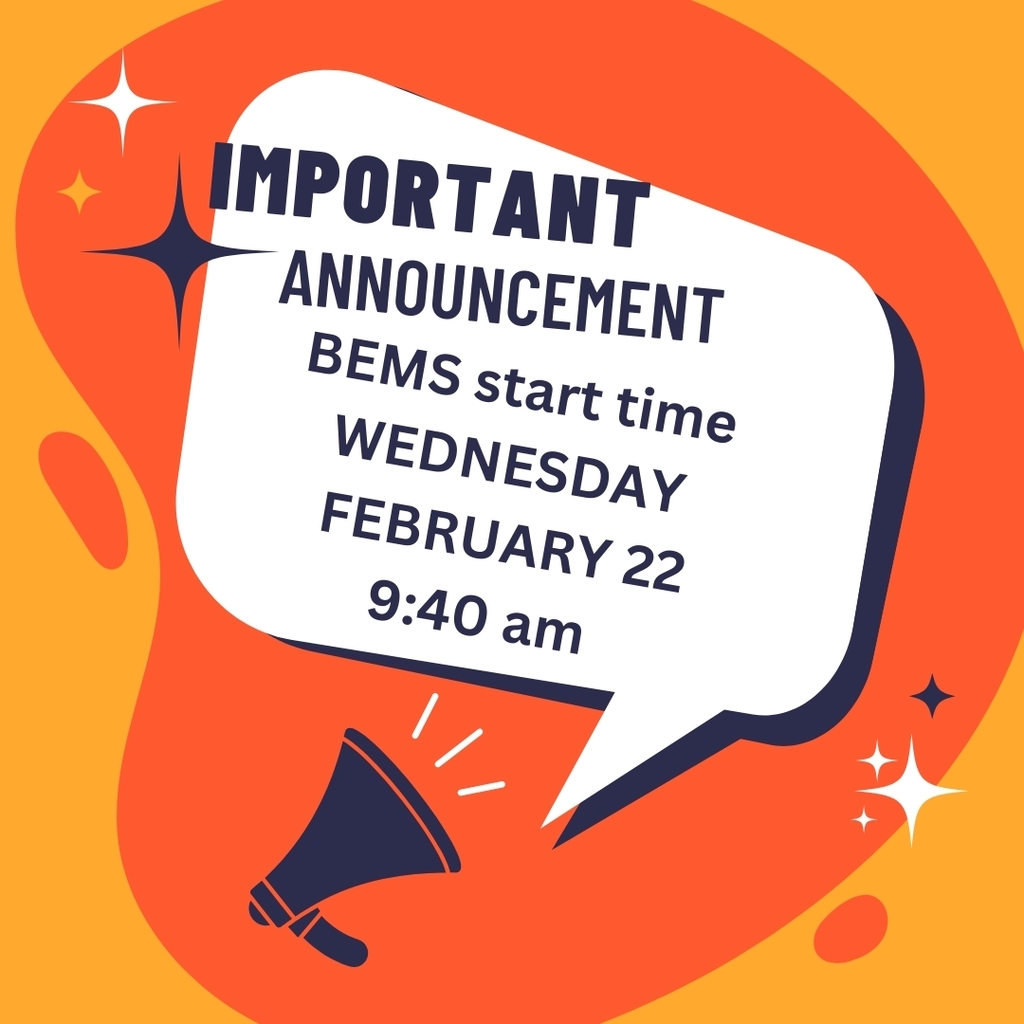 Camp Rock: The Musical opens tonight. Shows Tuesday-Saturday this week. Tickets at
www.bems.besd.net
. Break a leg!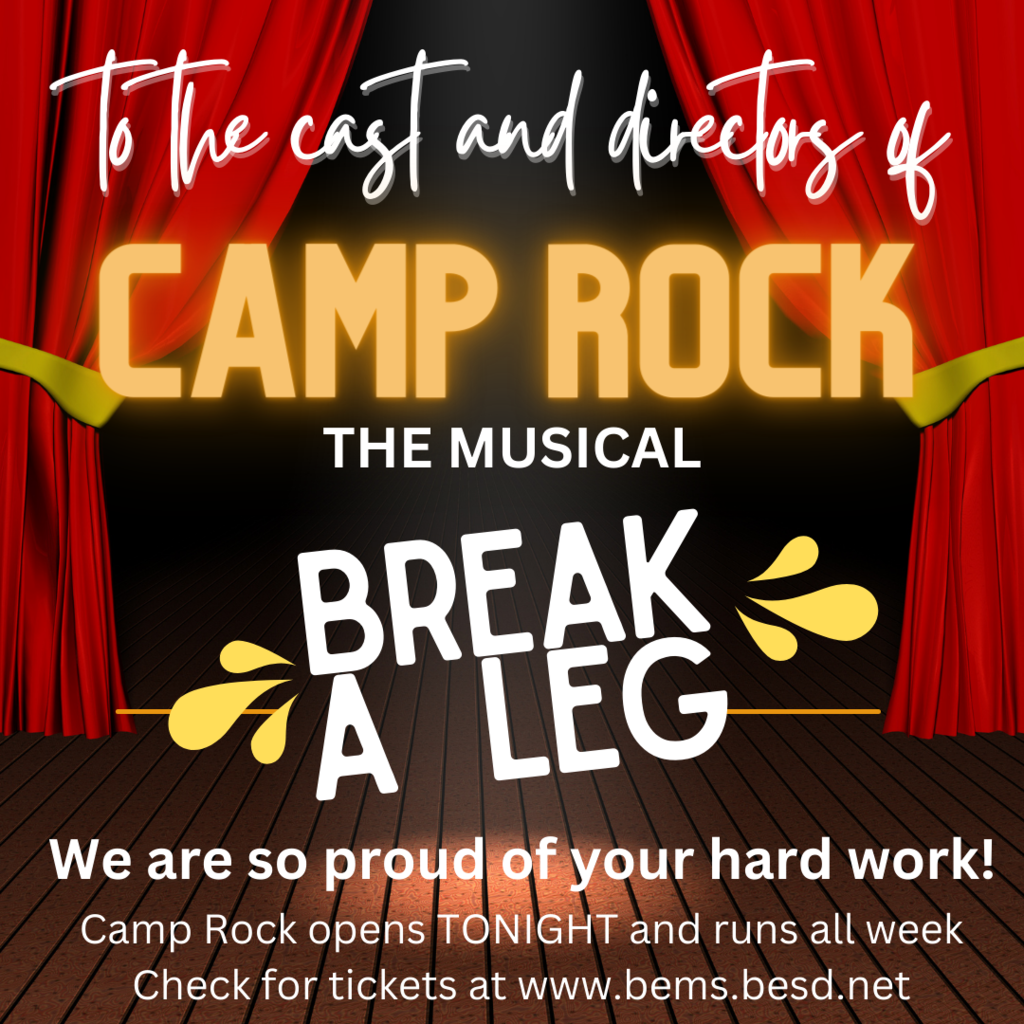 These campers are ready to ROCK! Camp Rock The Musical runs February 21-25! We can't wait to show you how awesome these kids are! Tickets available at wwe.bems.besd.net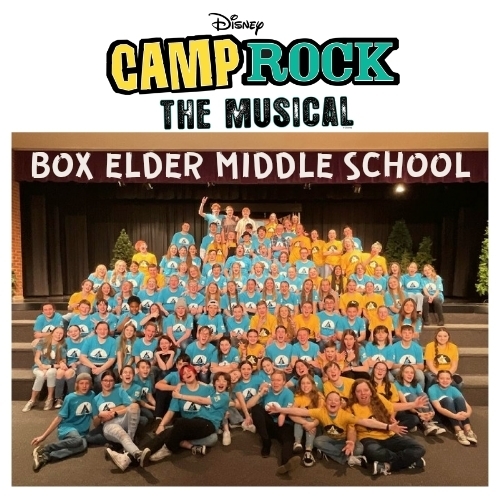 Valentine Day Dance